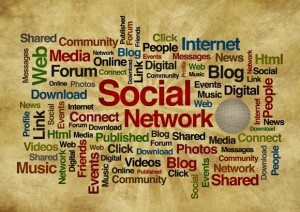 Topic Summary
K-12 Teachers
In a recent article, 21st Century Education Requires Distributed Support for Learning, Chris Dede concludes the following:  Overall, in the past five years social media, immersive interfaces from the entertainment industry, and ubiquitous mobile broadband devices have coalesced in powerful ways to empower and integrate learning in and out of school. Too often, I have seen educational technologies used to put "old wine in new bottles." Now, if we seize the moment, we not only can have new wine – such as peer mentoring anytime, anyplace – but also can move beyond the "bottle" of the stand-alone school to lifewide learning. "Plan" is a verb, not a noun. The NETP as a document loses value every day it sits on the shelf. Active dialogue about the draft Plan may be our best next step towards improving education for the 21st century.–
As educators, it is important for you to be connected to others in the field as a way of keeping up on all that is going on in the field of education. Creating an online Personal Learning Network (PLN) can greatly benefit you professionally. Here's a brief video that explains why:

http://www.youtube.com/watch?feature=player_embedded&v=q6WVEFE-oZA
Social Media Belongs in the Classroom provides the following justification for social media:

Teachers who resist using social media in the classroom are stripping their students of an essential component of their future success. Avoiding – or worse, banning – social media platforms for students prohibits them from being successful professionals in fields like accounting, chemistry, the arts and more.
Why so declarative? Because social media (Facebook, Twitter, YouTube and blogs) have become the fabric of how the world communicates. Yes, traditional methods of connecting and collaborating still exist – you can still pick up the phone or write a letter – but you can also route messages or share ideas with clients, colleagues, vendors and others using collaboration platforms, social networks, wikis and more. Learnist is the new Pinterist for teachers as discussed in the article The Ten Coolest Things About Learnist 2012.
In today's business environment, someone lacking not just an understanding but also a working knowledge of social media and social networking tools is at a competitive disadvantage. Not preparing our young people – whether in elementary, secondary or post-secondary education environments – to not only have but also excel with these skills means we are failing in our mission as educators.
7 Ways Educators Can Use Facebook
Help develop and follow your school's policy about Facebook.

Encourage students to follow Facebook's guidelines.

Stay up to date about safety and privacy settings on Facebook.

Promote good citizenship in the digital world.

Use Facebook's Pages and Groups features to communicate with students and parents.

Embrace the digital, social, mobile, and "always-on" learning styles of 21st Century students.

Use Facebook as a professional development resource.
Protecting your Privacy on the New Facebook
Your Facebook settings will determine, to a large extent, who can find you when they search for women who buy dresses for toddlers or, more unsettling, women who jog a particular secluded trail. This New York Times article lists 4 different questions you can ask yourself about using Facebook and provides solutions to protect your privacy.
Instructional Designers
The blog, Instructional Design on the Road, discusses thechanged learning  methods in a recent blog posting, The New Age Instructional Designer.
As time progressed and technologies evolved, the role of the instructional designer, as we understood it several years back, underwent a paradigm shift. In spite of client demands to create conventional elearning courses, the fact is that the way people are learning today has changed phenomenally due to the increased access to social media tools and advanced mobile devices. Twitter, blogs, wikis, and discussions have become the new age learning methods. Learner's look for relevance and access information only when it is needed. The concept of reading everything that comes your way and conventional ideas about increasing knowledge generically have phased out. Learner's now search for what they want, skim through to establish relevance, and move on if the information is irrelevant. The attention span of today's learner is short and they want quick and easy access to information. Working smart is the code word and learners will only use resources that enable them to do so.
Skype with Instructor
Since this is an on-line course, the opportunity to utilize video conferencing is crucial to the success of your on-line learning experience. Many former students have continued to use Skype after taking this course, and I hope you do too. Skype for Mac or Skype for Windows– download and select a date and time to Skype with your instructor no later than June 30 to confirm that you can use the video and audio features of Skype.
Objective
Students will  become familiar with Skype, Twitter, Facebook,  and LinkedIn to improve communication skills with students and clients.
Questions
Twitter, LinkedIn, Skype, and Facebook
You may wish to "like" or join the following on Facebook
Miscellaneous