Purrfectly Pampurred Day – Saturday, August 2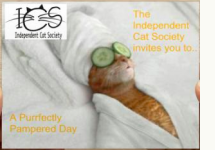 That's right, it's back! Treat yourself to a fun day with products and services designed to help you and your pets feel good. With summer in full swing, it's important to take time out to enjoy yourself, and stay hydrated and healthy. Join us August 2 at the American Legion Hall in Chesterton from 10am to 4pm for a day featuring many great local businesses waiting to serve you!

Also, come on out for a wonderful MANICURE by some of Excel Cosmetology's best students between 10am and 3pm!

And don't forget, there will be some FREE door prizes for those who come early, so be sure come on by and see us!

Learn more in our latest newsletter available online athttp://issuu.com/stacitrekles/docs/mewsletter-summer2014/1?e=9453773/8419250.
August Back to School and "Furry Shades of Grey" Adoption Promotion!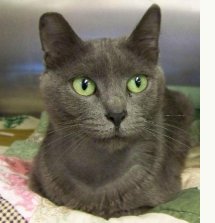 That's right, this month we celebrate the Furry Shades of Grey with our beautiful gray tabbies, gray and white, and all-gray kitties. We have a lot of very special gray cats that are just waiting to meet you!

Adopt any gray, gray and white, or gray tabby cat or kitten from ICS in August for $45, with a companion of any color for an additional $25.

Also, this month we will be having some special Back to School EXTENDED adoption hours! Come see us every other Friday in August from 4-7pm starting August 1, in addition to our normal Saturday 10-4 and Sunday 1-4 adoption times. During our special hours on August 1, 15, and 29, all cats and kittens 3 years and younger can be adopted for just $20! How's that for a Back to School special?

An adoption counselor will be on duty to help you choose just the right kitty for you, so come visit us soon and learn about all of the great stuff we are doing!

Learn more about ICS and our events at http://www.catsociety.org – thank you for all of your support!