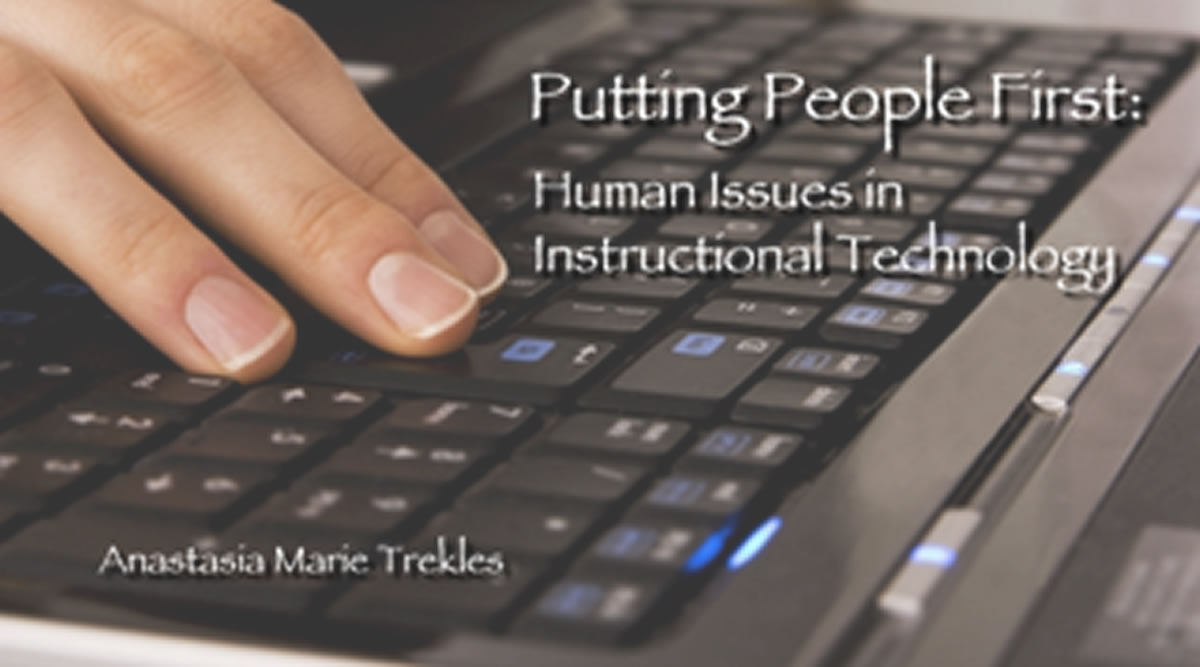 An academic investigation and practical guidebook, by Dr. Anastasia M. Trekles
Price just reduced! Buy now for only $9.99!
Simply put, this book is about people, and how they learn, work, and interact in today's rapidly changing, technologically supercharged society . . . In general, we often consider only the positive attributes that computers and Internet technologies have in our workplaces and classrooms. Computers allow us to do things faster, better, smarter, and cheaper - but is there a negative side as well? Do we have to worry about how people might misuse technology? How much should we worry? What happens when we encounter a student or an employee who faces difficulty with new technology implementations because he or she has a disability, or because he or she simply finds adaptation more difficult?